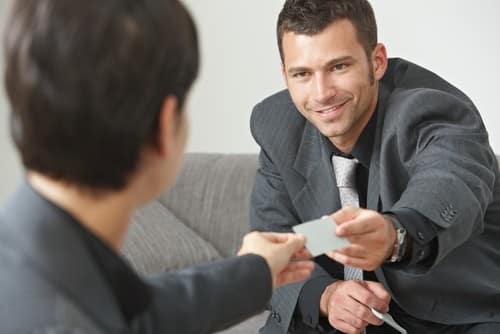 I have been living in Shanghai for almost three months. In the past fifteen days, I have found fifteen jobs. Not all these jobs were teaching English – some of them were acting, video game testing, and online marketing. I will teach you how to find a job in China.
In this Article, I Will Teach You 
How Can You Find Work in China?
What Kind of Jobs Can Foreigners Find in China?
What Are the Rules of Chinese Networking?
"Vorota" Explained
Where Can You Learn More?
Developing a Work Strategy
There are many job opportunities in China – you just have to look around, stay motivated and have patience. While on my search, I took to the internet to gather as much information about job vacancies, part time, full time, and extra gigs.
You Have Options to seek gigs, part time jobs, full time jobs, and internships that can get you started on your entry level positions into international jobs.
What Do You Want to Do?
Will You Work Part or Full Time?
What is Your Specialty and How Can You Create International Work Experience?
I came to China through an internship that provided me a year long visa. Currently, I provide  language training for professionals, college students, and others while I study foreign language and exercise in my free time. With a 15 hour work week part time schedule, I have mapped out some key ways to find work in China.
Keep in mind, learning or knowing Chinese is a huge asset.
How Can You Find Work in China?
Where Should You Look?
Create a Resume and Online Profile
Begin Your Search With Job Boards, Headhunters, and more.
Get your resume fired up and ready. Keep it to one page, and make sure to summarize your job traits and work experience as it pertains to the positions you seek. Combing through sites like LinkedIn, Craiglist classifieds, and local web forums you can find a lot of options very quickly.
Shanghai Based Job Portals are plentiful, and not to be overlooked. Daily postings of English tutors, full time, and part time job vacancies show up. The online forums provide enough areas for you to discuss your job search related questions and comments. Start branding yourself – you're a foreigner specialized in x that is ready to take on a new job or project.
LinkedIn

EChinaCities.com, ShanghaiExpat.com, SmartShanghai.com
Craigslist
Human Resources Professionals and HeadHunters
Business Networks
Headhunters and HR Agencies
Head hunters, or job recruiters, are specialized in placing potential candidates in executive positions. By recruiting highly skilled profesionals for corporations, they may be independently contracted, or working for an agency that specilize in particular areas.
Corporations and headhunters operate on a mutually beneficial basis. Headhunters use pre-screening methods to find candidates for corporate clients, while also saving the corporations valuable time. Secondly, headhunters use their screening abilities to wade through the large list of applicants and providing corporations with experienced professionals suitable for vacant positions.
How Can You Find a Good Headhunter?
Begin with a basic Google search of your industry, and search for leading headhunters, HR Directors of your company of interest, or even the managing directors. You can upload your resume on LinkedIn.com for free, and begin using the search feature, searching for HR professionals or Headhunters in your field. Following this, select the city towards "Shanghai" and you can filter your results more carefully. Start connecting, start talking, and learn more. Even if you may not find a job from one head hunter, you may be able to get the advice or reference that can push you closer towards your goals.
Finding Your Industry, Specialization…
What Kind of Jobs Can Foreigners Find in China?
Imports and Exports
Import and export jobs are a key ingredient in the globalization of business. Think of it like a system of rivers flowing, with various shapes and sizes of fish all in between. These are some of the most important career assetts for those in business and management in terms of their experience. Language and culture are crucial elements to this practice, and it is one of the most competitive arenas of international jobs you can find.
The work environment of the import/export career track begins with the particular industry or service provided. Usually requiring a large scale knowledge base, some of the jobs directly focus on actual trade functions – traders, buyers, sellers, logistics, risk assessments, sales, account management, compliance, data management, administration, and of course – supply chain practice.
Why Should You Consider a Career in Imports and Exports?
It's simple – imports and exports are so fundamental to business and management careers. They form the core corporate business and the global economy.
Shanghai is the largest port city in the world – and many of those I have come to meet who work in imports and exports deal with supply chain management and commodities. For example, a large majority of French professionals I have met in Shanghai work in food and beverage imports – Wine. Highly skilled in their trade, some of the ones I have come to know have been growing their family wine for years, enjoy wine tasting exhibitions with their companies in Shanghai, and launching city wide events.
For other imports and other professions, a Venezuelan friend of mine is specialized in bringing agricultural products and animal parts to Asia through a network of supply lines through India and Vietnam.
Business Services
Accounting jobs are always needed, and there are plenty of businesses operating in Shanghai that deal with accounting and risk management practices for their needs and others. The amount of  consulting companies specialized in this field seems endless. In regards to risk management, the technicalities of international law, contracts, business analysis, insurance, and general management are strongly needed. With import/export jobs, this can be a strategic asset in planning what to do if your ship full of automotive parts sinks halfway through its journey.
Using English as a Commodity
Many areas you travel will have locals, young professionals, and even adults that seek to protect and strengthen their English speaking proficiency. This can do wonders for any native speaker that seeks to meet people and find opportunities abroad. You can join language exchange groups, create your own "Tutor" lessons and market them on the internet. E-learning is booming.
Some jobs out there will pay you to teach English, or hire you just because you know it. Locals may know the language, but a strong benefit to those who are native speakers, speaks largely for the opportunities you can find. I saw companies in Moscow that paid native speakers 7 times the salary they paid native Russians. More honestly, I worked for them.
Teaching English Options
Full Time Teaching Options
Part Time Teaching 
Random Gig
There are full time teaching positions at many public, international, and children's schools. A friend of mine recently got a job teaching at an international school for a summer program. She doesn't have any teaching certification, and she'll be taking in 36,000 RMB ($5,870) in six weeks.
Substituting
Teaching English in Shanghai, I have lined up my week with one – on -one clients. You can also work as a substitute teacher for a day, earning anywhere from 650-1200 RMB ($100-$200) per shift. While working part time jobs in Shanghai, if you are working one on one client based teaching, plus substituting, you may have the opportunity to create a schedule of part time work (15-20 hours) that can allow you to save money.
When I asked a friend of mine how she finds teaching jobs, this was one of the first jobs she mentioned. Substituting at international schools an area often overlooked, and the demand for substitutes is generally pretty high throughout the year. Teachers often get sick (hungover), take leave, or what have you – and the rates they offer substitutes aren't too bad. International schools may offer 650-1300 yuan a day (that's $100-$200 generally) for an average shift. Fast money in China.
*TIP* – While walking around the area you live, or places you explore, try and stop by the local kindergartens and find out whether they're in need for English speakers as teachers. Two months after moving into my apartment, I learned there were about three primary schools within a 10 minute walk.
Several Methods for Finding English Jobs
Language Agencies
My experience with language agencies has been mostly lackluster. Agencies recruit potential candidates (English speakers) and introduce them to new clients. In Shanghai, I have met with nearly half a dozen agencies. I've had little experience with these agencies that have given me any success. Some agents I have spoken with are incredibly inexperienced, and are just trying to recruit more English speakers are super low rates in a business that's got plenty of competing agencies. Some are better than others, but do not rely on them if you're looking for consistency.
Corporate Training
This is one of the more interesting things you can do as an English speaker – providing on the job training, English training, or business skills for corporations and companies. Engineering firms need English speakers with a high knowledge of engineering based vocabulary to train their English speaking Chinese workers. Public Relations firms need greater English speaking workers, and will recruit corporate trainers to do this as well. Not long ago I was offered to demonstrate my public speaking skills for a 12 person corporate training seminar. Some of these gigs will pay you a lot, and some of them can develop into long term, stable jobs.
In some cases, this can be your first foot into the world of entry-level management and job training.
International Schools
Not only can you teach English, but you can teach History, Math, and all those other subjects. Some higher salaries are surely reserved for [foreign English speaking] University professors for particular subjects, and even the international schools. International schools employ many full and part time teachers. If you're looking for some part time work, here's another option for those interested in substituting.
General requirements, however, specify that you need to possess a masters in education – so not just any Joe Schmo can walk into a school and get hired at 25,000 RMB.
Freelance Jobs – Editing and Translating
When I was hired as a freelance English editor in Ukraine, the standard rate for 'proof reading' (AKA reading) was $0.05 per word. That means, simply reading and editing some basic grammar errors in a 1000 word document can get you $50. Such freelance jobs can be done anywhere, and there are surely companies and small business ventures across the world looking for such services.
Translation is also another big one, recently I helped my Japanese and Russian friends land translation jobs in Shanghai – long term jobs. The rates are higher than proof reading, and quite often there is always more work to be done, more work to be translated by people, and not computer translation. For someone looking for a more flexible schedule and perhaps some more location independent type of work, translating from your computer can be a quick way to make some money. I have seen online ads trying to find many European/Middle Eastern to Chinese (and vice versa) translations.
Video Game Tester 
I learned of a job opportunity in Shanghai where you can test video games for Ubisoft. A friend of mine did this job, and walked away with 600 ($100) RMB in just a few hours. Can you imagine getting paid to play video games? Her reasons for not taking the job: She wasn't a huge fan of Splinter Cell.
Acting and Modeling
I recently heard a story from someone, perhaps it was a rumor. A foreigner came to China years ago, and learned to speak Chinese. After working in various jobs and careers for some time, he wound up having a job as a speaker on a Chinese talk show based in Hong Kong. His Chinese was perfect, and apparently so was his career. Whether this is true or not, there is a larger truth that foreigners are often selected as top picks for extras in commercial spots and television shows. While doing some searching for part time jobs, I found several positions on EChinacities.com.
"Seeking Western-looking actors as extras in a tooth-paste commercial."
"Seeking tall blonde actor for role as backround extras in a television series."
"Seeking actors as

audience members

for a talk show."
Through SMS, I have been receiving acting gigs and modeling openings several times a week. For those looking for something exciting and have some free time on their hands, some of these gigs offer to pay over a hundred dollars for several hours of work.
[youtube height="HEIGHT" width="WIDTH"]https://www.youtube.com/watch?v=tTokqeL7sOU[/youtube]
Scratch it off the bucket list and give it a try!
Marketing
Online marketing is a booming industry, and it is no surprise that it's booming fast in China. Online sales in China are growing – in 2010, about 150 million Chinese people purchased goods over the internet. In 2015, it's expected to surpass 500 million. That's over the entire US population. The expansion of marketing related industries like SEO marketing, Copywriting, Web development, IT, and cloud computing have provided a strong foundation for tech-related jobs that will not be fading away in the near future.
Locals and expats together face a lot of different opportunities in marketing strategies that now must consider international markets, language speaking demographics, and domains. Americans may enjoy buying their goods form Amazon and Ebay, but the Chinese have their own domain that is dominating the market – Taobao. Whether you're interested in internet marketing, product launches, event planning services, or even promoting bars – these jobs are out there.
Blogging
There are several ways you can monetize a blog – one of which I learned and exercised recently. By providing sponsored posts that act as advertisements for other companies, you can get sponsored. Recently, I wrote a 250 word article in 10 minutes that earned me the same rate I charge for one hour of teaching English. Easy money, fast money. View more about these opportunities here.
Additionally, increased internet traffic can qualify you for online advertisements. One blogger I know makes a living off of her blog, which allows her to travel and live the life she wants across Southeast Asia.
Create Your Personal Network –
Guanxi Explained
They say business works in China in a unique way – called guanxi. As I arrived here, I couldn't help but here the word GUANXI constantly, like it was some intangible but magical force. It's not – it's simple and there's no need to inflate it pretentiously.
By helping others and developing a close network of friends and business contacts, you provide them with the contacts and references they seek, and in return they exchange those friendly contacts of theirs to help you back. In marketing, referral marketing, is when a business promotes its products or services to new potential clients through referrals, often by word of mouth. These referrals seemingly occur spontaneously, but can add influence to one's business and strategy.
Guanxi provides a basic explanation of personalized networks of influence that are integrated in Chinese society. In the West, what we often refer to as "connections" does not do justice to describing the role of guanxi in China and Asia. The cultural implications of guanxi touch on closely developed networks of influence, of ganqing – which is a measure of the depth one feels in a businesslike relationship (renqing), and one's own moral obligation to continue the relationship. Social status, prestige, and propriety all create the foundation of what we would normally view as "networking".
In June, I was woken up to a job offer on my phone. It was a small gig that paid well at a leading Chinese bank. I would never have gotten the offer by asking, only by reference.
Start a Business & Network
Vorota Explained
Following my work in marketing, I began a six week experiment in event planning. My goal was to expand my professional network by developing more professional contacts and mapping out more opportunities in a short time frame. So began 'Vorota'
Vorota, which means "Gates" in the Russian language, is a symbolic word to Russian culture. Having studied across former Soviet bloc countries in 2012, I began to feel that the "gates" I opened through culture and language were invaluable to my own development as person, and to my own interests abroad.
Vorota began as an experiment in marketing and business networking. By creating events based on the idea of cultural immersion and professional networking, I organized and hosted events at various locations and venues in Shanghai. Through my experience, I cultivated many valuable relationships and new experiences. I met magicians, dating coaches, head hunters, world travelers and thrill seekers from every end of the globe.
The challenges of hosting events were very clear, as it was difficult to plan, market, and manage events on my own. In the end, the events generated corporate and business training clients and opportunities that Vorota has developed into. And since these changes, I have been able to study foreign languages of my choice with a variety of teachers and speakers.
Main Result: Through my six week experiment, I generated significant income, and covered all rent and overhead expenses until November. With Vorota, I monetized my website, held four events with hundreds of guests, and pushed 'Vorota' into language and corporate training. Connecting with others allowed for creating a new network of event organizers, HR professionals, venue owners, language specialists, and entrepreneurs of all ages.
I work no more than 18 hours a week; studying Chinese, exercising daily, making new friends, and finding opportunity abroad.
What is Your Chinese Miracle?
Suggested Reading
Where Can You Learn More About Going Abroad?
Subscribe, or Contact Trevor at trevorabroad@gmail.com.